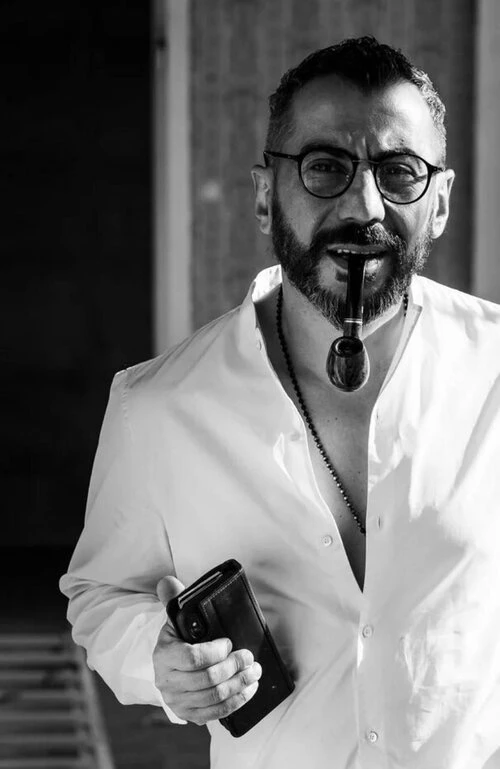 Arman Nur is an accomplished artist and designer with a rich and diverse creative background. His artistic journey began when he attended the ceramic class at the Children's Aesthetic Center, igniting his passion for art. In 1991, he pursued his artistic education further by joining the Metal Design Faculty of Toros Roslin Applied Arts Institute, where he honed his skills and talents.
Arman's creative brilliance continued to be acknowledged as he received "The Best Jewelry" award at the "YUVELIR 2001" International Exhibition in Moscow, Russia. His work captivated audiences in personal exhibitions held in Yerevan, Moscow, and St. Petersburg in the same year. As his career flourished, Arman Nur showcased his solo exhibitions in prestigious cities such as Yerevan, Dusseldorf, Cologne, Bonn, Brussels, Paris, and Moscow in 2004.
In 2013, Arman Nur showcased his talent in a different medium, creating a magnificent 2.5-meter bronze sculptural composition titled "Statue of a Reader." This creation paid homage to Yerevan's designation as the "World Book Capital" and showcased Arman's versatility as an artist. His exceptional achievements were acknowledged with an Honorary Medal, "Movses Khorenatsi," bestowed upon him by the President of the Republic of Armenia.
Collaboration has also been an essential aspect of Arman's artistic endeavors. In 2015, he joined forces with Armenian fashion designer Lilit Margaryan for a joint project/performance titled "Gallery 100." This performance was dedicated to the 100th anniversary of the Armenian Genocide and exhibited their collective artistic brilliance in Yerevan, Armenia.  
Arman Nur's artistic prowess reached new heights in 2017 when he was awarded the prestigious Lorenzo il Magnifico first prize at the Florence Biennale for his project, "The Fly." This recognition showcased his exceptional.