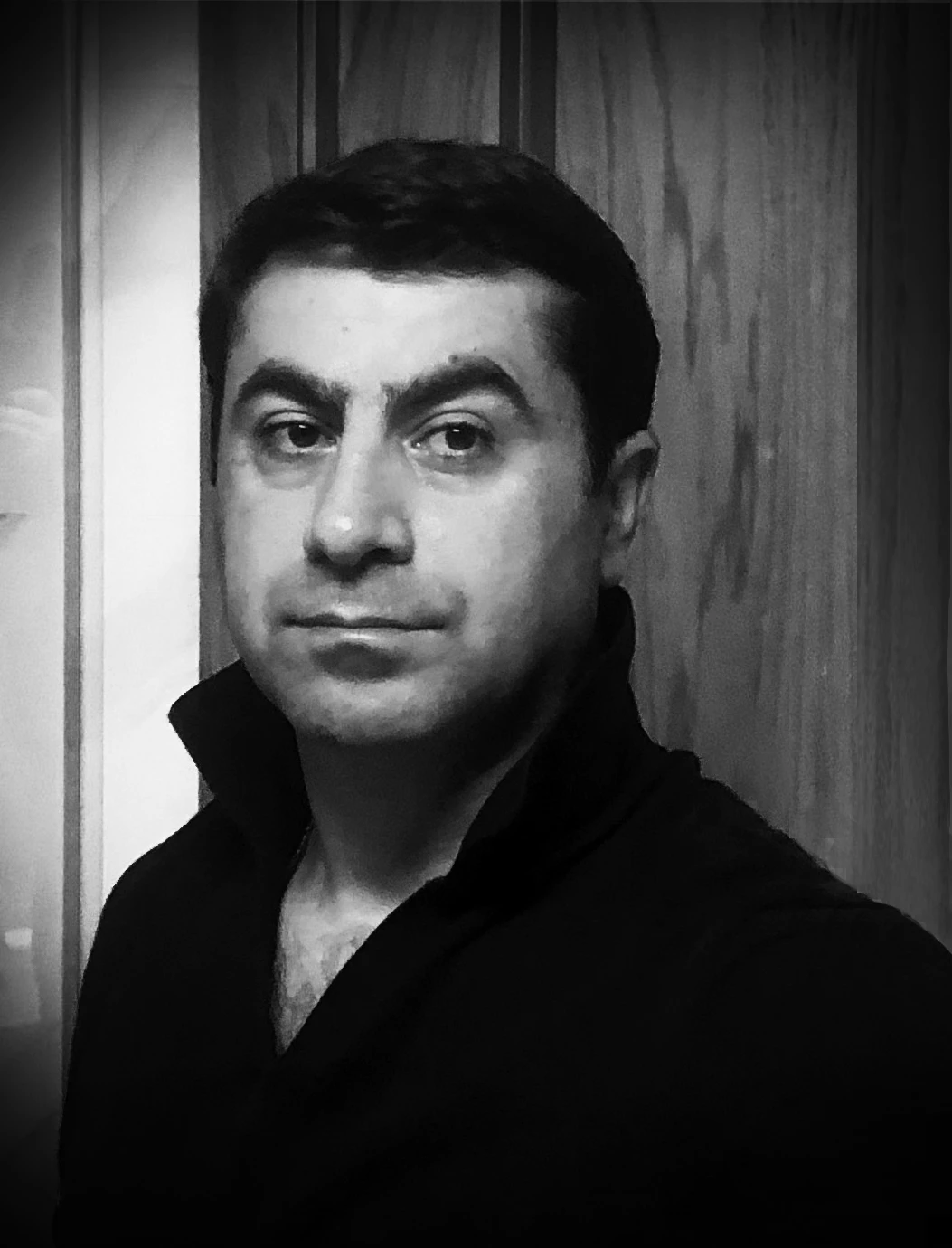 Armen Hovesyan, born on August 4, 1978, into an Armenian family of engineers, has a rich educational background and extensive professional experience in the world of fine arts. In 2004, he completed his PhD at the Yerevan State Academy of Fine Arts. From 1995 to 2001 Armen studied at the Yerevan State Academy of Fine Arts, focusing on graphics and art. Between 1993 and 1995, Armen pursued studies in ceramics and art at the College of Fine Arts named after P. Terlemezyan, diving deeper in his artistic journey. 

Armen served as an Associate Professor at the Yerevan State Academy of Fine Arts from 2004 to 2012. In 2004-2005, he held the position of Professor at the Applied Arts University named after T. Roslin. In 2007, he continues his career as an Art Specialist at the Expert Center of Culture Values. Additionally, he was a Professor at Yerevan State University from 2006 to 2007. Pursuing a dynamic career and constant enthusiasm in creating art, Armen Hovesyan became a member of the International Artists Union of UNESCO in 2007. He was also a member of the Union of Painters of Armenia, starting in 2002.
 
Armen actively participated in professional conferences, including the Young Art Critics Conferences in the Institute of Arts of the National Academy of Sciences of The Republic of Armenia. He presented reports on topics related to art, such as "The Watercolors of Garzou" in 2012 and "The Art of Garzou" in 2005. His dissertation thesis in 2004 was titled "The Graphic Art of Garzou." Aside this majestic work, Armen Hovesyan authored several publications, including works like "The Watercolors of Garzou," "The Outlook of Garzou," and "Garzou about His Art," among others. 

Armen has been standing out with his notable and active participation in exhibitions such as "The art of Yerevan State Academy of Fine Arts professors" in 2012 and the "65 Anniversary Yerevan State Academy of Fine Arts" in 2011. His exhibitions extended beyond Armenia, including participation in events in Kiev, Ukraine, and even as far as the United Nations department for the "Children's Protection Day" in 2005. Armen Hovesyan's journey in the world of fine arts reflects his commitment to both education and creative expression, with a diverse range of experiences and contributions to the field.