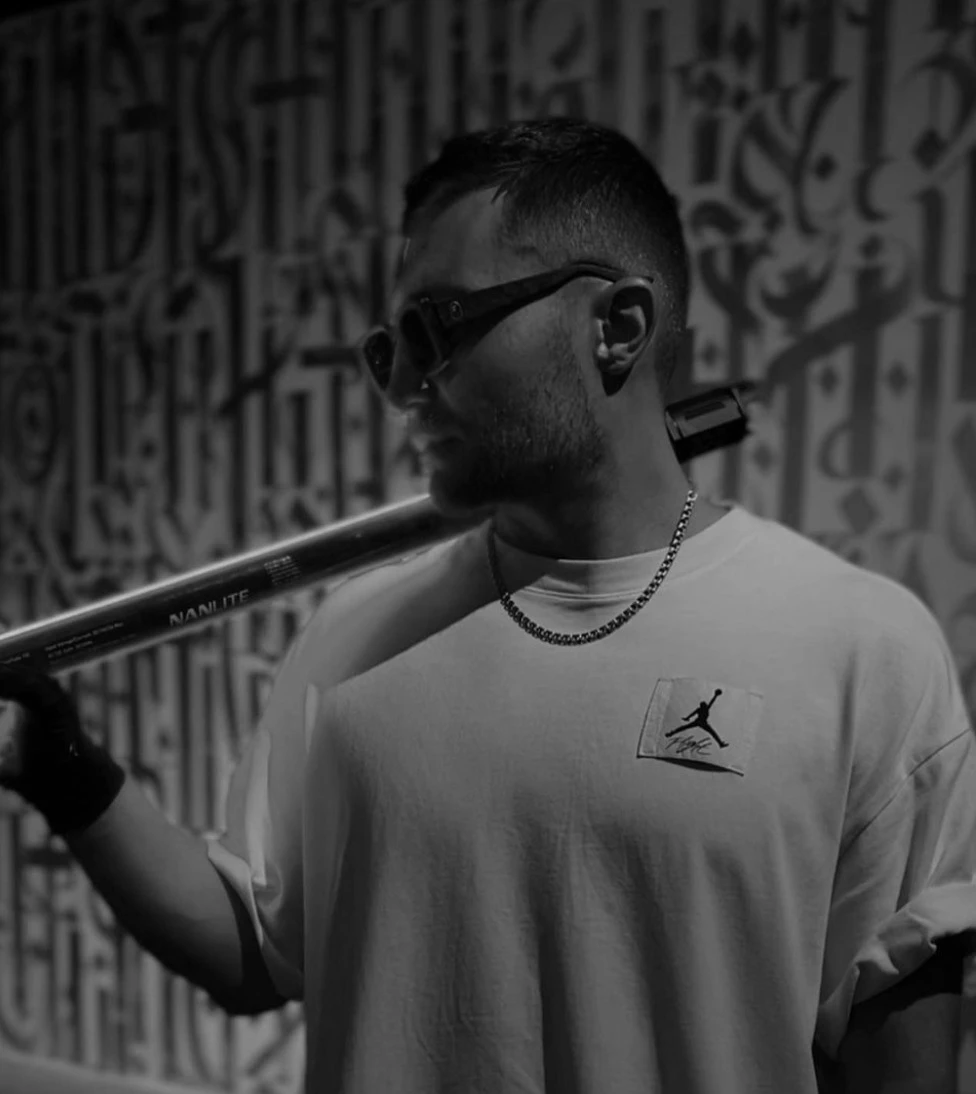 Ruslan Magomedov, also known as ODINTRI, is an artist specializing in calligraphy and the technique of writing in his projects. He creates a wide range of artworks, including canvases, interior items, clothes, cars, and even murals on high buildings. What sets him apart is his ability to blend Cyrillic and Arabic writing styles in his works.
In his art pieces, ODINTRI incorporates texts from the mythology of various cultures, quotations from scriptures, and quotes from great figures. This combination of diverse elements creates a unique and captivating visual experience for viewers worldwide.
ODINTRI's art has gained recognition and admiration globally. His works have been showcased at prestigious venues such as the Tretyakov Gallery in Russia and the Copelouz Family Art Museum in Athens. Additionally, many of his pieces have found their way into private collections in countries like Spain, the UAE, Turkey, Indonesia, and the USA.
Regarding his education, Ruslan studied at the Saint Petersburg University of Culture and Art, focusing on graphic design. He possesses excellent skills in using Adobe graphic editors, including Photoshop, Illustrator, and After Effects. Additionally, he frequently employs software like Cinema 4D, Unreal Engine, and Twinmotion in his creative process.
Ruslan has recently joined the AKNEYE project, a collaboration that further showcases his exceptional artistic abilities. Overall, ODINTRI's remarkable artwork continues to enchant and captivate audiences worldwide.