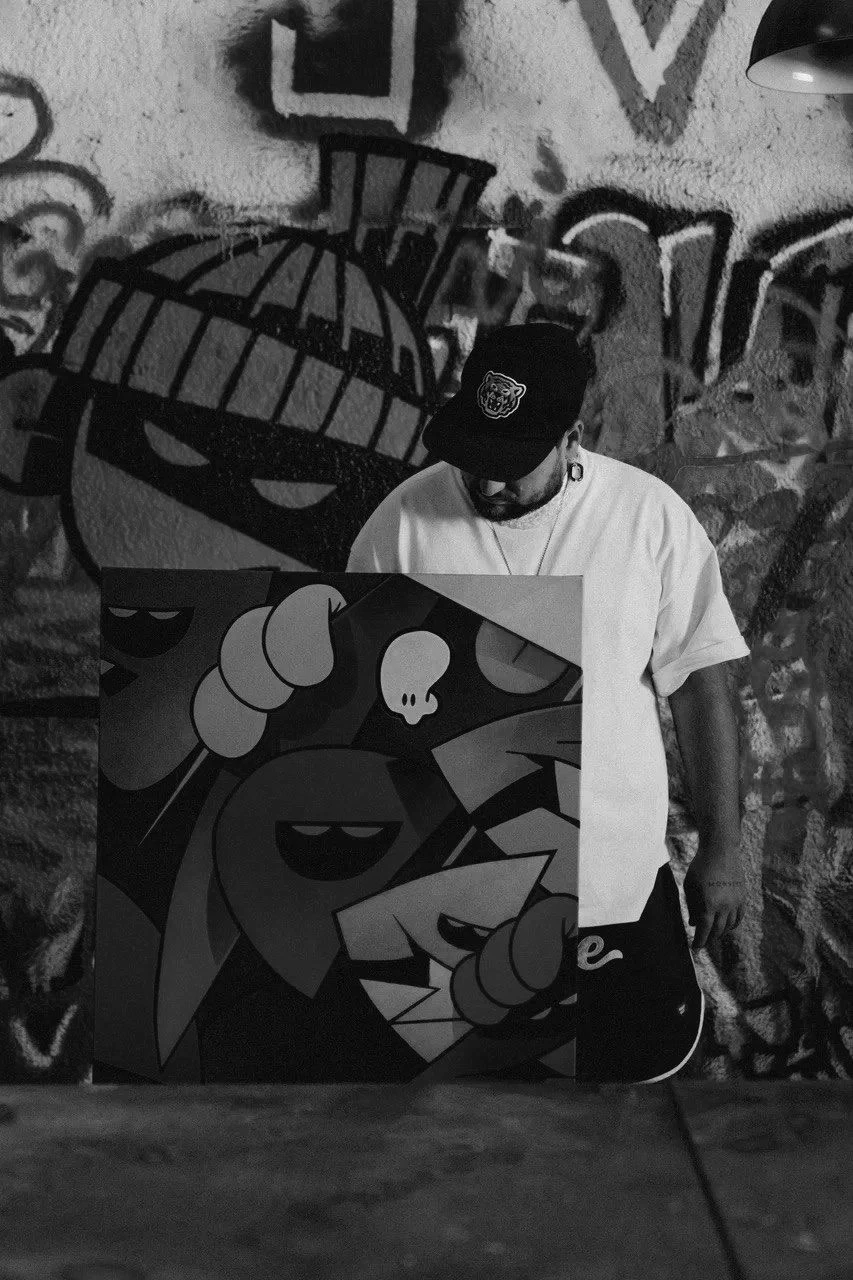 Zakhar Evseev, widely known by his artistic moniker Zak Mini Monster, is a contemporary artist, illustrator, and designer who has captivated the art world with his unique creations. Residing and working in the vibrant city of Dubai, United Arab Emirates, Zakhar has established himself as a prominent figure in the realm of modern art.
The cornerstone of Zakhar's artistic portfolio lies in his series of distinctive characters, aptly named Mini Monsters, which have gained international recognition within the art community. Through his artwork, Zakhar explores the intricacies of human interaction in society. He conveys the idea that each individual harbors their own "little monsters" within, and rather than fearing them, we should embrace and understand them. While these creatures may appear toothy and malevolent at first glance, they possess an inherent innocence and harmlessness beneath their exterior.
Throughout his career, Zakhar has collaborated with numerous prominent brands and organizations, showcasing the versatility and widespread appeal of his work. His impressive roster of clients includes renowned names such as Nike, Xbox, Pringles, Absolut, Dubai Expo, Dubai Animation Week, Chiko Roko, Justin Bieber, and Pop x Salt. These collaborations attest to Zakhar's ability to seamlessly blend his artistic vision with commercial projects, ensuring his art reaches diverse audiences across various platforms.
Zakhar Evseev's artistic journey continues to evolve, leaving an indelible mark on the global art scene. Through his captivating Mini Monsters and innovative techniques, he challenges societal norms, encouraging viewers to embrace their inner complexities. Zakhar's contributions to the art world serve as a reminder that even within the darkness, there is always a touch of innocence waiting to be discovered. As he continues to push boundaries and captivate audiences worldwide, Zakhar Evseev's artistic legacy will undoubtedly endure for generations to come. Zakhar Evseev collaborates with AKNEYE and creates his masterpiece by utilizing his visionary perspective in attending to every detail.