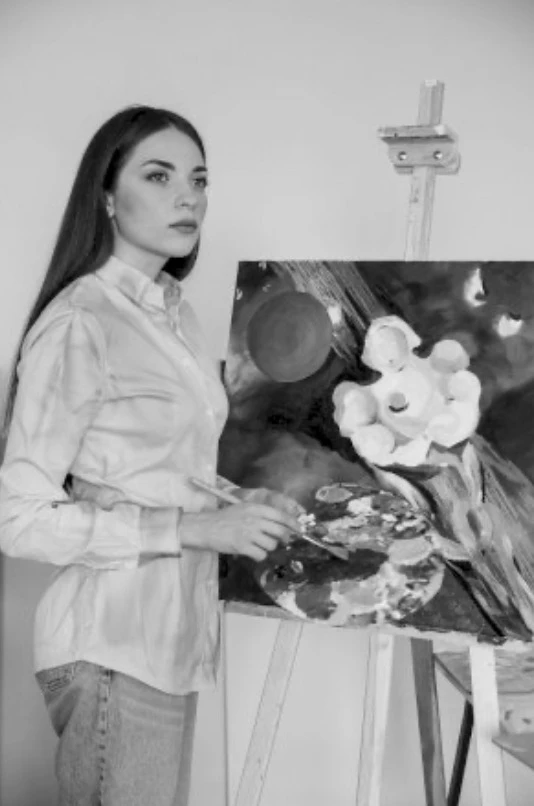 Anna Chekh is a contemporary artist known for her incredible diversity in art forms, ranging from traditional canvas paintings to digital creations, sculptures, and performances. Born in 1994 in Dnipro, Ukraine, Anna's artistic journey has been marked by a strong commitment to addressing current social issues through her artwork.
Anna's works possess a deep sense of meaning, often delving into relevant social topics of the time. She has a preference for using bright colors and gradients to depict her ideas. In addition to her visual art, Anna has also ventured into the realm of technology and NFTs (non-fungible tokens), pushing the boundaries of traditional artistic mediums. She was among the first artists to create a 3D clone of her artwork using a game platform, showcasing her willingness to explore innovative approaches to her craft.
Anna's artwork has gained international recognition, with her paintings exhibited in prestigious locations such as Dubai, Tokyo, Barcelona, Cannes, and featured in private collections across the United States, Germany, Italy, and Ukraine. While originally from Ukraine, Anna is currently based in Thailand and collaborates with international galleries.
Additionally, she has participated in a group exhibition at Sahra Art Galleria and received an award for the best phygital NFT Project by ftNFT. Anna has collaborated with AKNEYE and creates unique masterpiece.