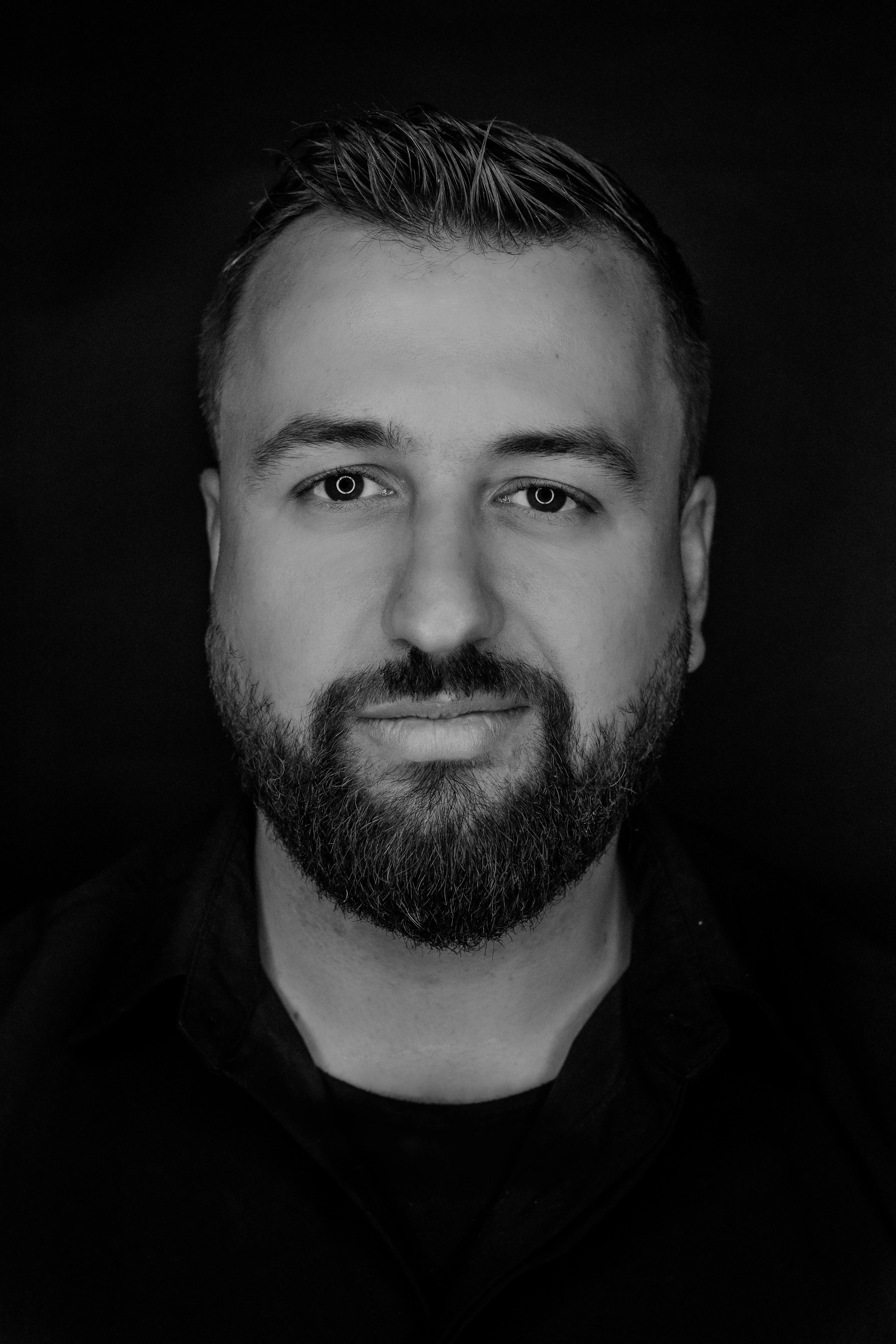 Dzanar Abbas-Zade, age 36, from The Netherlands, was raised by a creative family. His father is a painter and sculpturer and his mother was an architect. After discovering graphic design at age 15, he graduated from the Graphic Design school in Zwolle, The Netherlands. With over 20 years of experience, he has been hired by leading names in the music industry such as Akon, Chris Brown, Ed Sheeran, Kesha, Jeremy Renner, Riff Raff to produce visual designs – alongside being responsible for the full digital brand experience of Sam Feldt.
People tend to live through juxtapositions and Dzanar is no exception to that. An extrovert by day and an introvert by night, his art reflects those same patterns and makes him uniquely versatile yet familiar to all. 
After experiencing the glow of neon signs for the first time as a youngster, his future endeavours made him aware of his calling in life. A heightened sense of synesthesia made him able to disassemble music and construct art accordingly.
Although neon lights are quintessentially retro, his love for futurism is what drives him through the digital age. A 21st century mentality made him the artist he is today without losing his youthful outlook on life, something he strives to deliver to his clientele and the audience that comes with it. 
Tropicality is one way to describe his art and it shows. As pure as sunsets and a laidback island lifestyle can be, it's not without love that it makes it a whole and his works reflect that to the core. Love for art, music and people as well as a strong sense of sustainability give a sense of urgency to his work.
Something definitively digital is an NFT and taking on the task of creating a series of NFT's for G-Eazy allowed him to reach his full potential. These tokens reflect the unique aspects both G-Easy and Dzanar's brand. The reason behind Dzanar and G-Eazy promoting these tokens is not one of monetary gain but for creating a glimpse into the lives of both so the fans can feel they're part of their world. Without the audience, the artist has no value and that exact mindset made these pieces of art come to life. And while these tokens are gloriously futuristic, their design is reminiscent of childlike wonders we've all experienced and often yearn for.