BRIDGING WORLDS: THE AKNEYE REVOLUTION IN ART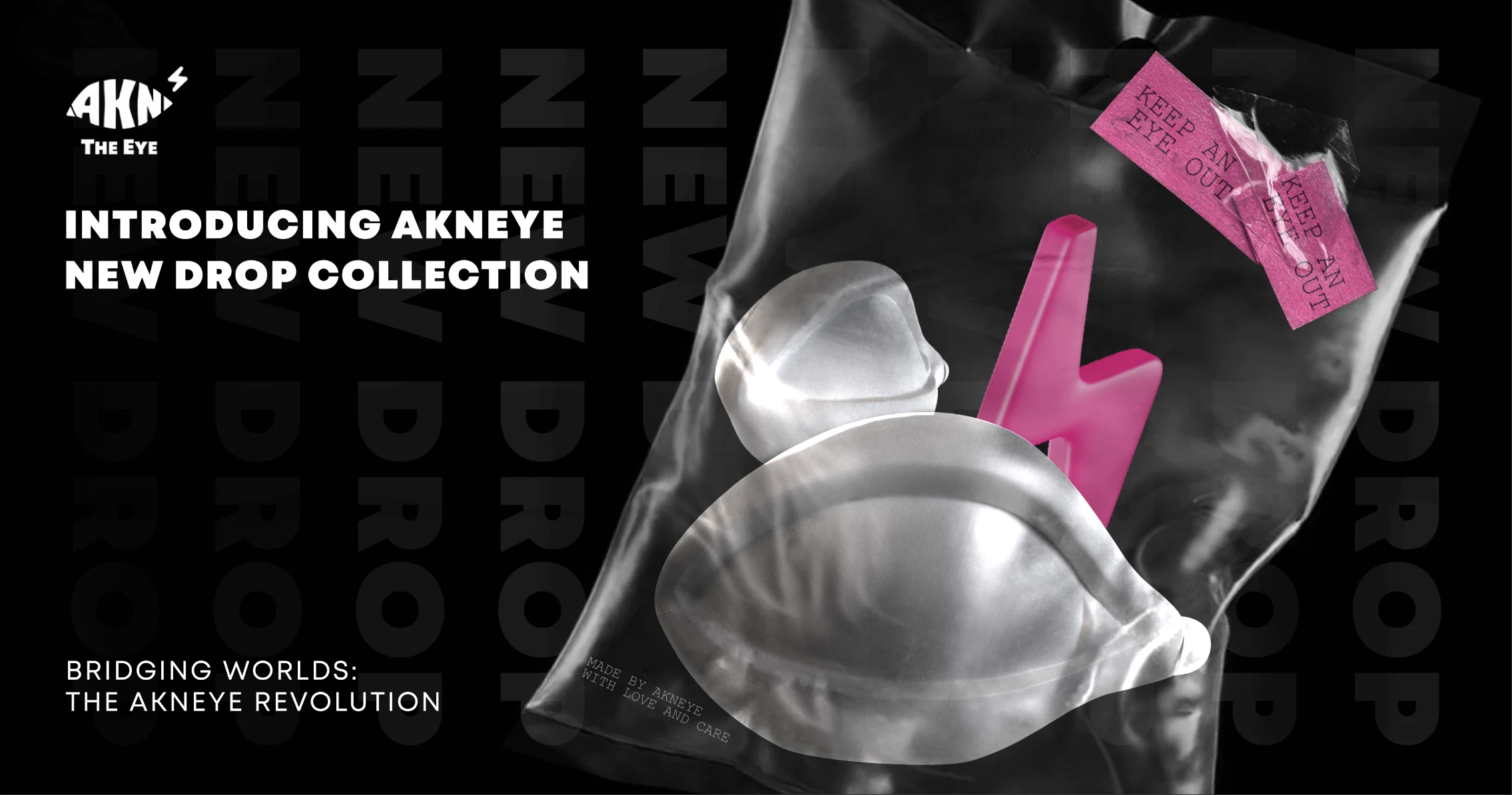 At the heart of the AKN Eye project lies a revolutionary blend of traditional artisan craftsmanship and contemporary digital artistry. This unique initiative focuses on creating eye sculptures that serve as vessels for artists to express their deepest thoughts and emotions. What sets AKN Eye apart is its innovative approach to transforming these tactile art pieces into digital NFTs, bridging the gap between physical artistry and digital innovation.
Managed by AKNEYE, this project ensures a fluid transition from the tangible to the virtual. By granting AKNEYE the exclusive rights to sell these NFTs, both exclusivity and authenticity are preserved. Artists receive a 30% commission, rewarding them financially while also giving them a platform for wide-reaching exposure and artistic expression. Buyers obtain a piece of art that exists both in the physical world and as a digital asset, symbolizing the convergence of two realms.
The AKN Eye project is more than just a platform; it's a celebration of the harmonious fusion of age-old craftsmanship and digital pioneering. It offers artists a unique opportunity to showcase their skills in both traditional and digital art forms, highlighting the creativity inherent in each.
AKNEYE'S NEW DROP COLLECTION: A CANVAS OF GLOBAL ARTISTRY AND STORIES
The New Drop collection from Akneye is not just an artistic endeavor but a deep dive into the stories and cultures from around the world. Each sculpture in the collection is a unique narrative, a blend of personal journey, cultural heritage, and artistic innovation.
"The Creation" by Armen Hovesyan:

Inspired by the Renaissance and Michelangelo, this piece echoes "The Creation of Adam" from the Sistine Chapel. It's a homage to biblical stories, painted with acrylics and sprays, capturing the essence of the Renaissance era's artistry.
"AdjarAKN" by Anna Vanesyan:

This sculpture is a creative fusion of Georgian culinary art – the Adjarian khachapuri – and digital artistry. It's a celebration of Georgia's rich culinary heritage and shared cultural moments, transformed into a digital masterpiece.
"Red Eye" by Mbarek Abaidi:

A representation of humanity, drawing from ancient Babylonian culture and the captivating allure of Egyptian eyes. It's a piece that interconnects cultures and epochs, showcasing the depth of human civilization.
"Eye of Yeshua's" by Salva Em:

A vibrant explosion of colors, this piece features thousands of eyes, each telling a different story. It's an invitation to observe and communicate through art, exploring various narratives.
"Sol Andino" by Oscar Guache:

This piece is a tribute to the ancestral cultures of Latin America, featuring a vibrant Sun - Mandala and corn plants, symbolizing the sustenance and oral traditions of Colombia's native peoples.
"The profound vision of imagination" by Astghik Melkonyan:

This artwork explores the connection between human vision and imagination, with a nod to Joan Miró. It serves as a metaphor for inspiration and creativity, adorned with detailed illustrations symbolizing the realm of ideas and dreams.
"A piece of my life" by Mushegh Poghosyan:

A sculpture infused with homesickness and magic, this piece portrays the artist's years away from home. Every color and figure in this artwork reflects the artist's personality and life challenges.
Each artwork in the New Drop collection not only reflects the individual journey and style of each artist but also contributes to a larger narrative about the fusion of tradition and modernity. Through their unique stories and cultural influences, these pieces showcase the beautiful coexistence and enrichment of tradition and modernity in today's art scene.
DISCOVERING AKNEYE'S UNIQUE ARTISTIC VISION
AKNEYE's eye-shaped sculptures represent a pioneering blend of artisanal skill and futuristic digital technology. Each sculpture, crafted from polyester, is a blank canvas inviting artists to imprint their unique styles and stories. AKNEYE's commitment to diversity and inclusivity shines through its collaboration with artists from varied cultural backgrounds, each assigned a single sculpture. These collaborations have resulted in a collection showcased in renowned spaces like the ftNFT Shop at the Mall of the Emirates and the ftNFT Phygital Space in Dubai Mall.
AKNEYE's global presence, with roots in Armenia and the UAE, unites artists from around the world, creating a community that celebrates shared creativity and fosters artistic growth.
FROM STUDIO TO DIGITAL CANVAS: THE CREATION PROCESS
The process of creating AKNEYE's collection is a captivating blend of tradition and technology. It starts in the studio, where artistic visions are brought to life through meticulous sculpting. This step epitomizes AKNEYE's commitment to artisanal craftsmanship. The project embraces a global approach, inviting artists from diverse locations like Colombia and Tunisia to contribute their unique perspectives.


These sculptures are not just individual pieces of art; they are storytellers narrating diverse traditions, histories, and emotions. By showcasing these artworks globally, AKNEYE weaves a narrative that transcends borders and fosters a global dialogue on art.

THE TRANSFORMATION OF PHYSICAL SCULPTURES INTO DIGITAL TREASURES

The transition from physical sculptures to digital NFTs is a rebirth of art in a new, limitless realm. This process involves advanced scanning and rendering techniques to capture and enhance every detail of the original artwork. The physical sculptures, once digitized, become part of a larger collection available on the ftNFT.com marketplace, accessible at ftnft.com/akneye.

NFT ART ON THE RISE: AKNEYE'S DISTINCTIVE PRESENCE

In the growing world of NFT art, Akneye stands out with its blend of artistic integrity and digital innovation. Akneye's NFTs are more than just digital files; they are a fusion of physical artistry and digital representation, adding a layer of authenticity and depth to the digital art experience.

To own a piece of Akneye's exclusive collection, navigate to ftnft.com/akneye. Each purchase not only preserves the tangible artistry of Akneye's global collaborators but also adds a digital masterpiece to your collection. Follow Akneye on Instagram, Twitter, TikTok, YouTube, and Fastexverse for updates on this exclusive artistic revolution.